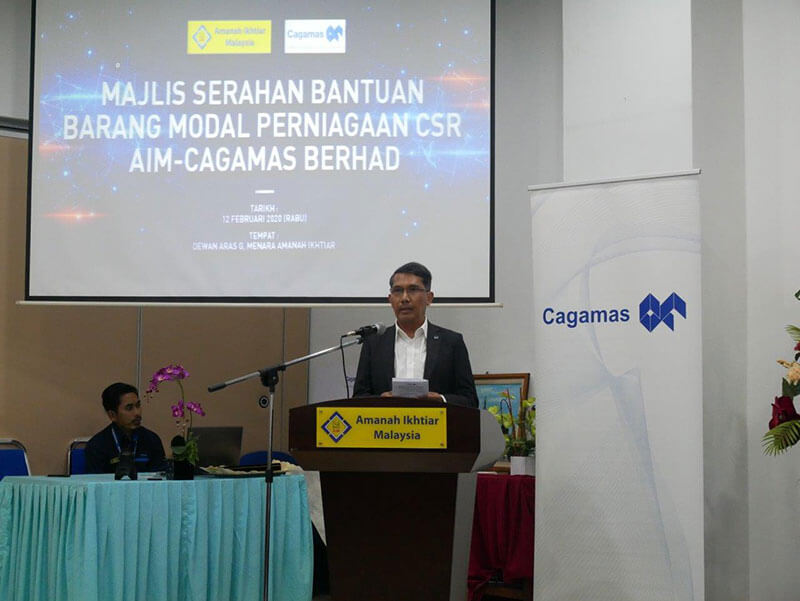 A recent event saw Cagamas Berhad representative, Azizi Ali, Senior Vice President, Business and Product Development presenting business capital goods aid to support 30 single mother entrepreneurs from the B40 group to start or expand their existing micro- businesses. The aid was intended to empower single mothers from low-income background to increase their household incomes through entrepreneurship. This programme was in collaboration with Amanah Ikhtiar Malaysia (AIM) under the Cagamas Corporate Social Responsibility (CSR) initiative.
As a responsible corporate citizen and in line with the Government's 2030 Joint Prosperity Vision, we believe that a more inclusive and equitable society will allow everyone to be part of shared prosperity," said Azizi.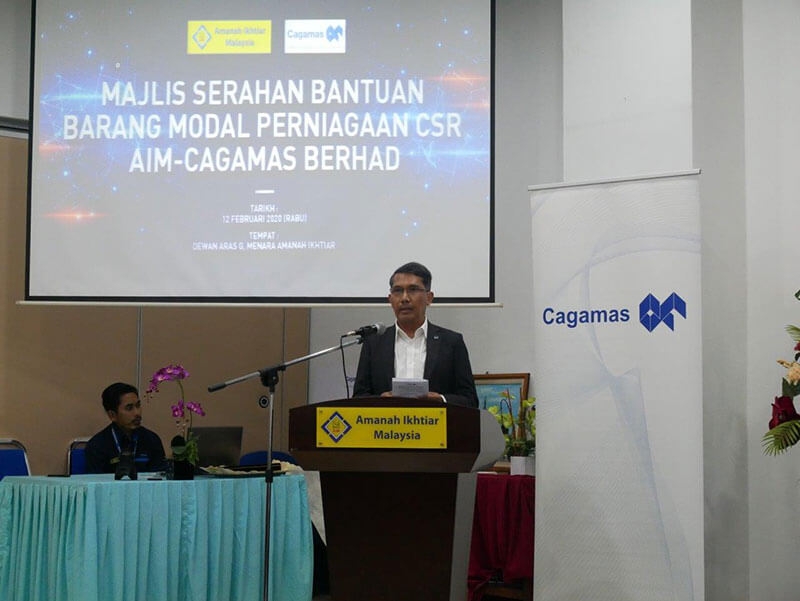 The handover ceremony was held at Amanah Ikhtiar Malaysia Headquarter with the Director of Corporate Communications & Wellbeing Division, Mohamad Zulkahizam bin Mohamad Zuldin representing Amanah Ikhtiar Malaysia and Azizi Ali, Senior Vice President, Business & Product Development representing Cagamas, together with 30 single mothers from Kelantan.
Among items donated were mixers, freezers and sewing machines totalling to RM29,999. These equipment will be used by recipients to help them start or expand their existing business.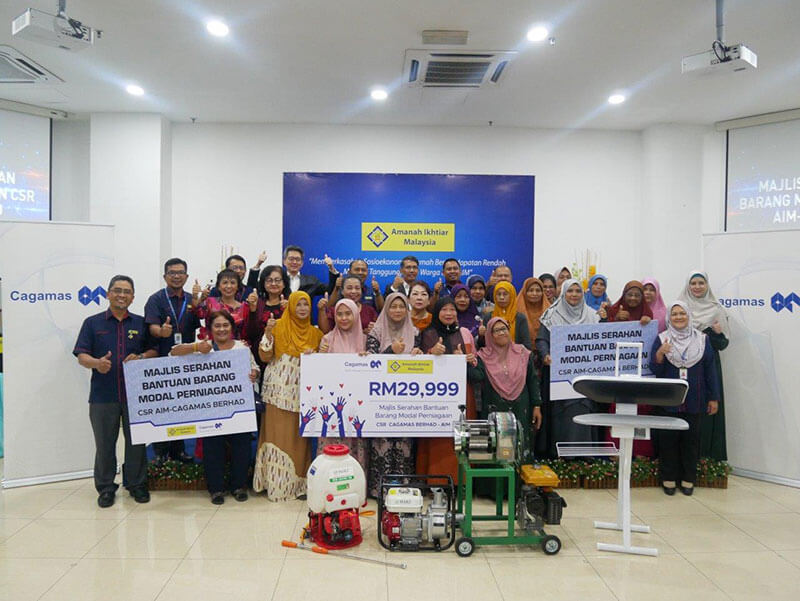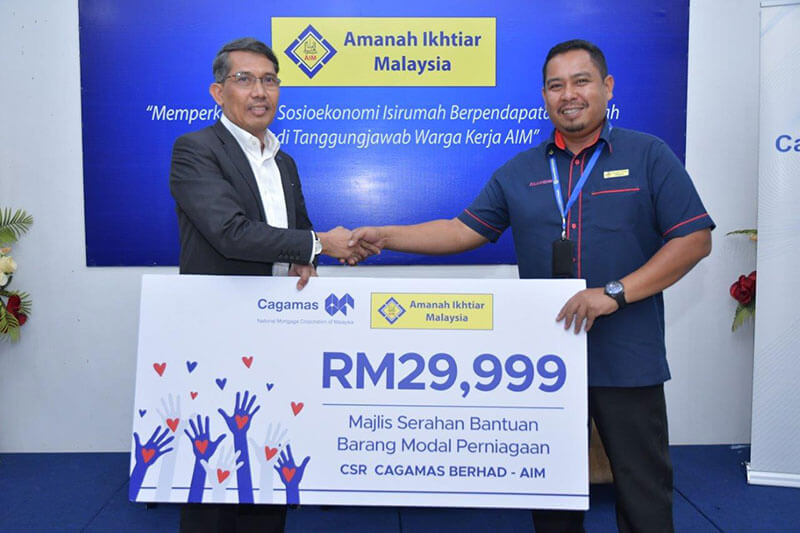 A previous Sahabat AIM recipient from Perak, Norshaniza Shamsuri, said, "I have received the freezer. Thanks to Amanah Ikhtiar Malaysia and Cagamas, I am be able to live more a comfortable life"
"I have received a pan, pot and stove for my stall and I would like to say thank you to AIM and Cagamas to help me get the equipment that I need," said Letchumi a/p Retnam, Sahabat AIM from Selangor.
Since 2015, Cagamas and AIM have collaborated through the Company's Corporate Social Responsibility (CSR) programme focusing on single mothers by leveraging on AIM's Sahabat AIM members. The collaboration between Cagamas-AIM has been running for 5 consecutive years with recipients from Selangor, Perak, Johor, and Sarawak. Cagamas has contributed almost RM140,000 to 130 single mothers in these states. In 2019, Cagamas has identified recipients from Sahabat AIM Kelantan for this CSR programme.
Recipients from Selangor (2015)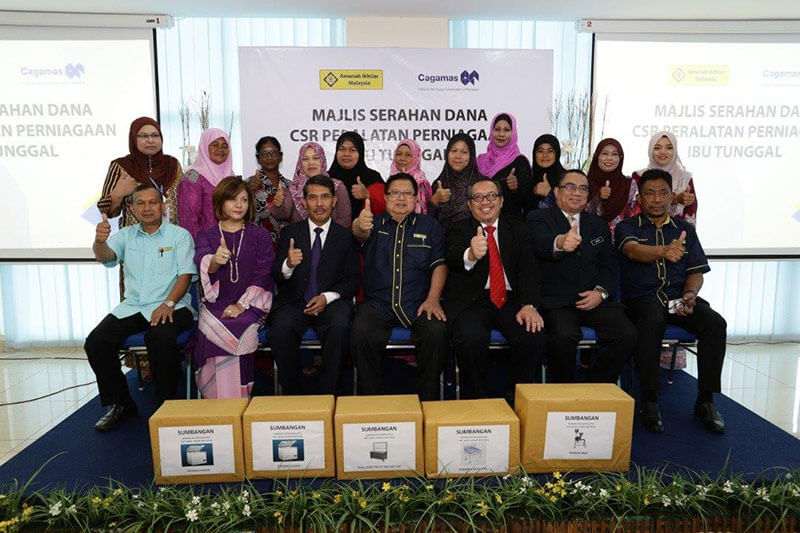 Recipients from Perak (2016)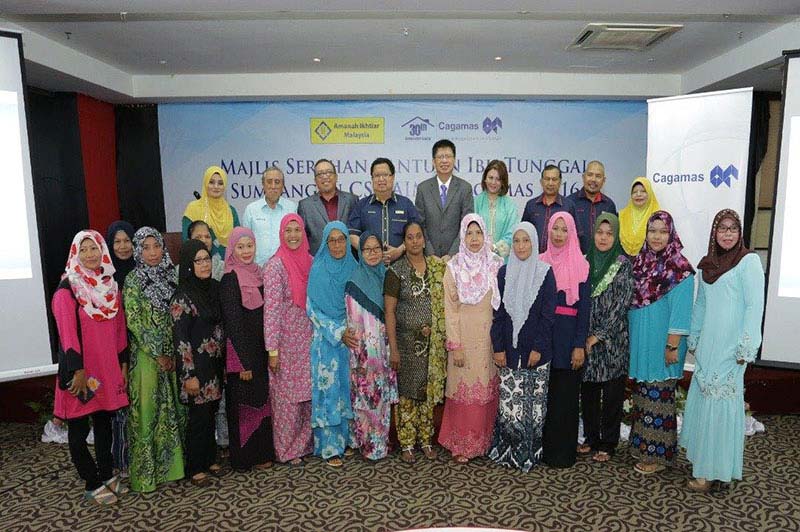 Recipients from Johor (2017)
Recipients from Sarawak (2018)