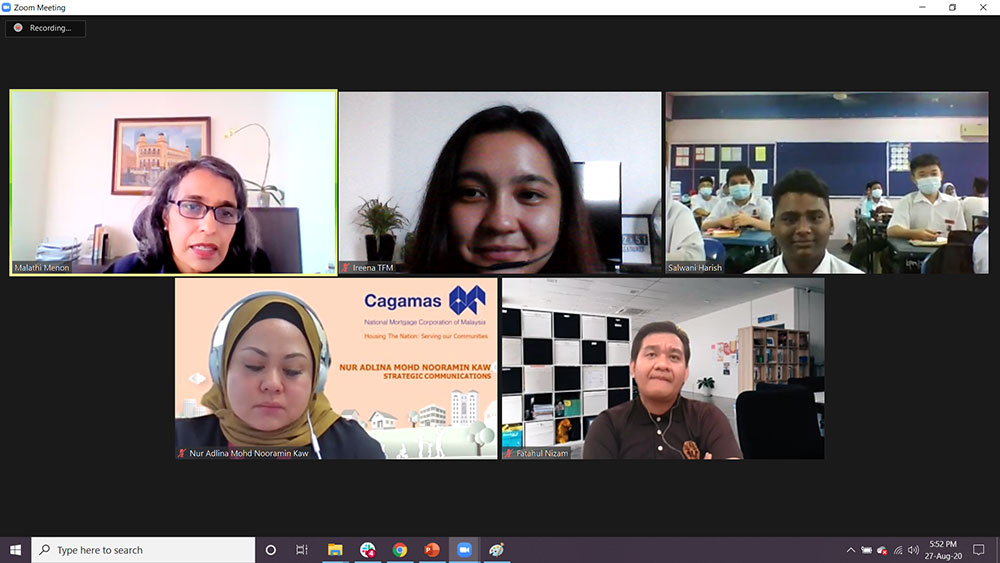 Cagamas' Legal & Corporate Services Senior Vice President, Malathi Menon, had a lively virtual English co-teaching session during Teach For Malaysia's (TFM) week. She details her experience below:
When I was asked to consider doing a programme with TFM, I was a little hesitant as I was concerned about the formality that a structured lesson plan would entail. Moreover, given the current pandemic, this was to be a virtual lesson and not one where I could mingle and talk informally with the students. However, the TFM team, and in particular Salwani, the Fellow I would co-teach with, put me at ease as they were willing to accommodate my views on the message I wanted to share with the students and the way I would interact with them.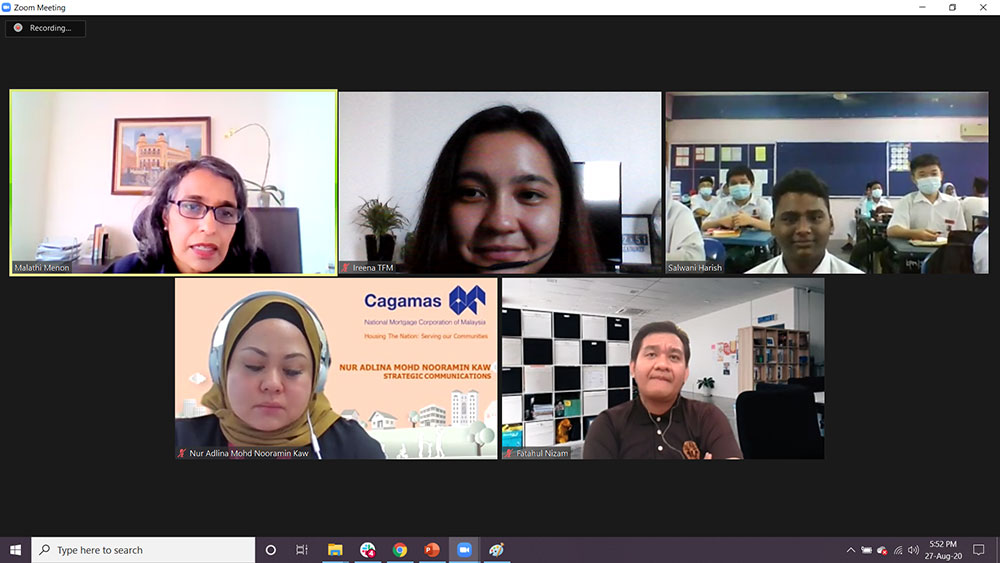 During the lesson, Salwani used various teaching methods, namely drawing, writing, listening and speaking to focus on developing the vocabulary and the articulation of the subject matter of the lesson, which was the students' future dreams and aspirations. The combination of these activities engaged the students' attention and there was lively participation.
TFM Fellows are placed in schools where there is greater need to assist students, given their challenging backgrounds. Even under these circumstances, it was heartening to see that the students were orderly, respectful, and responsive during the session. They were a little shy to volunteer when requested but with a little encouragement from Salwani, they accepted the challenges put before them. They were energetic and positive, cheering each other on when one of their classmates had to speak in front of the camera. Race, religion, and unhealthy competition were out of the equation and all that mattered was the fun this learning opportunity was generating. It was refreshing to experience this little slice of Malaysia and the promise of her youth.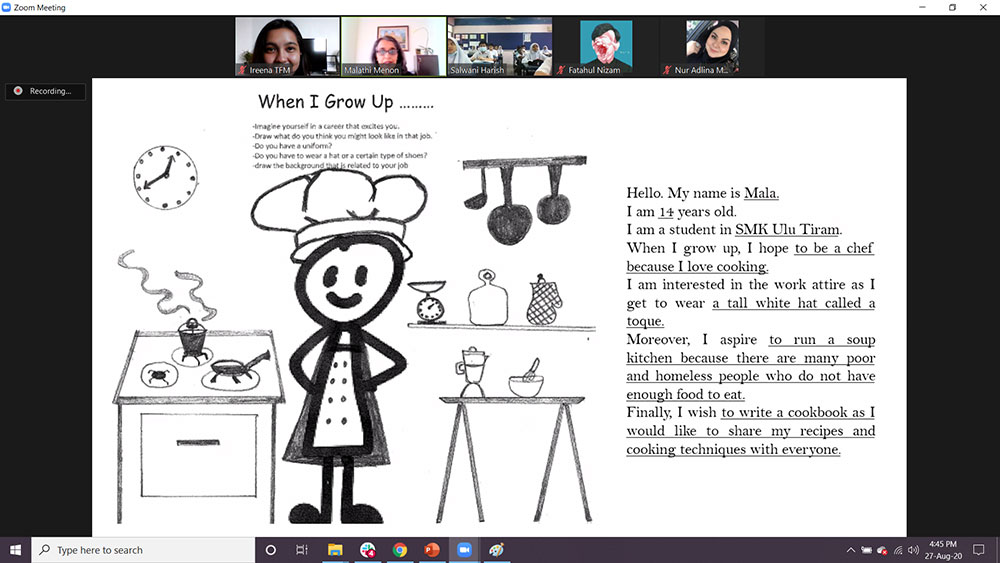 After the lesson plan, Salwani encouraged the students to ask me questions which injected an element of spontaneity, making me feel as if I was there in the classroom and that the interaction was more natural. This question and answer session allowed me to share with them the importance of being self-aware to discover and develop their interests, regardless of whether such interests would materialise into jobs or careers. Understanding themselves and the activities that energise and motivate them, would help them develop into positive human beings, who could then better face the complex challenges of adulthood in a rapidly changing world.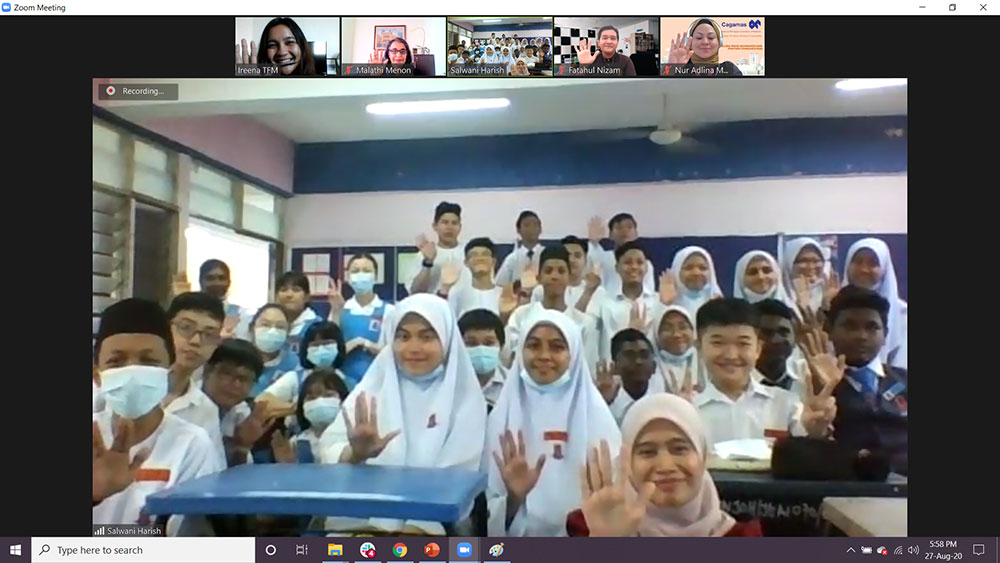 Salwani's spirited teaching and, the students' enthusiasm created a delightful co-teaching session. I would recommend it to anyone who is interested in the development of our youth.
Heartfelt thanks to TFM, Salwani and her Form 2 students in Ulu Tiram, Johor for the opportunity and, a memorable experience of this co-teaching session.